The Emerging Asia sector provides comprehensive economic and financial information and analysis on the leading emerging markets in the region, including China, India, Indonesia, Korea, Malaysia, the Philippines and Thailand. To complete our coverage of the region, the service also includes some high-income countries, namely Australia, New Zealand, Singapore, South Korea and Taiwan.

September 29th, 2014
The winding-down of QE could generate volatility in Asia emerging markets
Most countries in Emerging Asia should record reasonable growth over the next couple of years, helped by a combination of supportive monetary policy and a pick-up in demand from advanced economies. That said, it is unlikely to be all plain sailing. Cooling credit growth will hold back domestic demand in a number of economies, including China. Uncertainty over the pace and timing of monetary policy tightening in the US may cause renewed volatility in the region's financial markets. But on the whole, most currencies and equities are expected to record decent gains in 2014-16.
Asia and Australasia (excluding Japan) is enjoying a steady year in 2014, following a year marked by capital flight and exchange-rate weakness in 2013. Strong GDP growth in the US and a recovery—albeit a slow and faltering one—in the euro zone is translating into greater demand for Asian goods, as is the Chinese government's willingness to stimulate its economy. But the winding-down of the Fed's bond purchase programme, which will conclude in October, threatens to once again drain liquidity from Asian emerging markets and consequently to reduce investor appetite for assets in the region. The region's stock markets and currencies have enjoyed greater stability since the beginning of 2014, but the start of the normalisation of US monetary policy remains an important test. Once QE has been withdrawn, speculation will mount about when the Fed will start to raise interest rates. We believe that this will happen in the third quarter of 2015 and is likely to create renewed volatility in the region's emerging markets in the final quarter of the year.
Concerns about the outlook for China have eased after a soft start to 2014, but the year will go down as a challenging one for the authorities. Government targets for GDP growth in the first half were met only after stimulus measures were introduced, and there are more specific worries about the property and financial sectors: the first default on a Chinese domestic corporate bond occurred in March, a month that also saw a loan default by a privately owned steel mill. The authorities, who are deliberately trying to reduce moral hazard, have warned that more defaults are in prospect. It remains unclear whether they would let state-owned enterprises (SOEs) and local governments—which account for the lion's share of liabilities and some of which are struggling to service their debts—to default.
Estimates of a marginal acceleration in aggregate regional GDP growth for Asia in 2014 hover arond 5.8%, from 5.5% in 2013. The region has slowed appreciably since 2010-11, when the global economy was growing more strongly and Asia was benefiting from massive post-crisis stimulus in China. Given that the Chinese administration that came to power in 2012 is committed to a long-term rebalancing of the economy (which will entail lower growth),Asia is nit expected to grow at the rates of 2010-11 again. Nevertheless, over the next year, the region's open economies will benefit from a consolidation of the recovery in the US, Europe and Japan. Under our base line scenario of growth of 7.5% in 2014, China will also help to lift activity in emerging Asia. Despite the slowdown in growth rates in China, the economy is much larger today than it was five years ago, which means that it still exerts a powerful, positive impact on its neighbours.
The outlook in India and Indonesia has improved following decisive (and free and fair) elections in May-July. The new governments in both countries promise improved policymaking relative to their predecessors. Neither nation has performed well in the past two years, with growth pulled down by regressive policies, currency depreciation and bouts of rapid consumer price inflation. Even a moderate improvement in performance on the part of the two new governments should generate faster growth and a boost for their biggest Asian trading partners.
Asia-Pacific Charts
SGE Detailed analysis and forecasts are aimed at investors who are looking to capitalise on business and investment
opportunities in Asia.
Our Consultancy services help prepare investors for opportunities in East Asia by providing an understanding of:
Foreign investment routes and investment approval processes.
Regulatory requirements and developments for mergers and acquistions.
Current building and real-estate policies.
Environmental regulations.
Corporate entity, branch formation and joint-stock company requirements.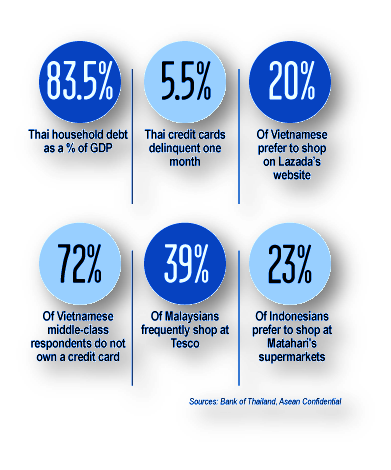 Sample Presentations
Insights on India's Economy
September 29th, 2014
The Indian economy looks more robust now than it did a year ago, when it was buffeted by capital flight and a collapse in the rupee. Nevertheless, at 5.9% year on year on an expenditure basis, growth in January-march remained poor by pre-global crisis standards. The new government unveiled its first budget in mid-July, but its ability to boost growth through a new round of state spending will limited by the weak state of the public purse.
India's economic growth over the last decade has been quite remarkable: real GDP growth was approximately 8% annually over that period, driven by a combination of rising investment as well as consumption demand and greater productivity growth.
The new government's emphatic election victory in May has lifted some of the gloom that has hung over India's economy in recent years. There are a number of ways in which the country's new leaders can make a difference. While there is only limited scope for policy loosening, structural reforms that address the constraints on India's economy would go a long way towards kick-starting growth.



India will play an increasing role in the global economy as demand from a growing working-age population will continue to drive consumption demand. We estimate that over the next decade as this population earns, consumes and saves more, these factors could contribute about 4% annually to India's GDP.

The country's demographic dividend will be substantial over the next couple of decades. India will add about 110 million workers to its labor force over that time, which is more than the U.S., China, Russia and Japan will add combined.
Governance is going to be a critical challenge and has been over the past few years, and the way India resolves it would also affect its potential growth rates. A lot is being done, but it remains to be seen whether these changes will have a material impact on the economy's growth over time.
India Charts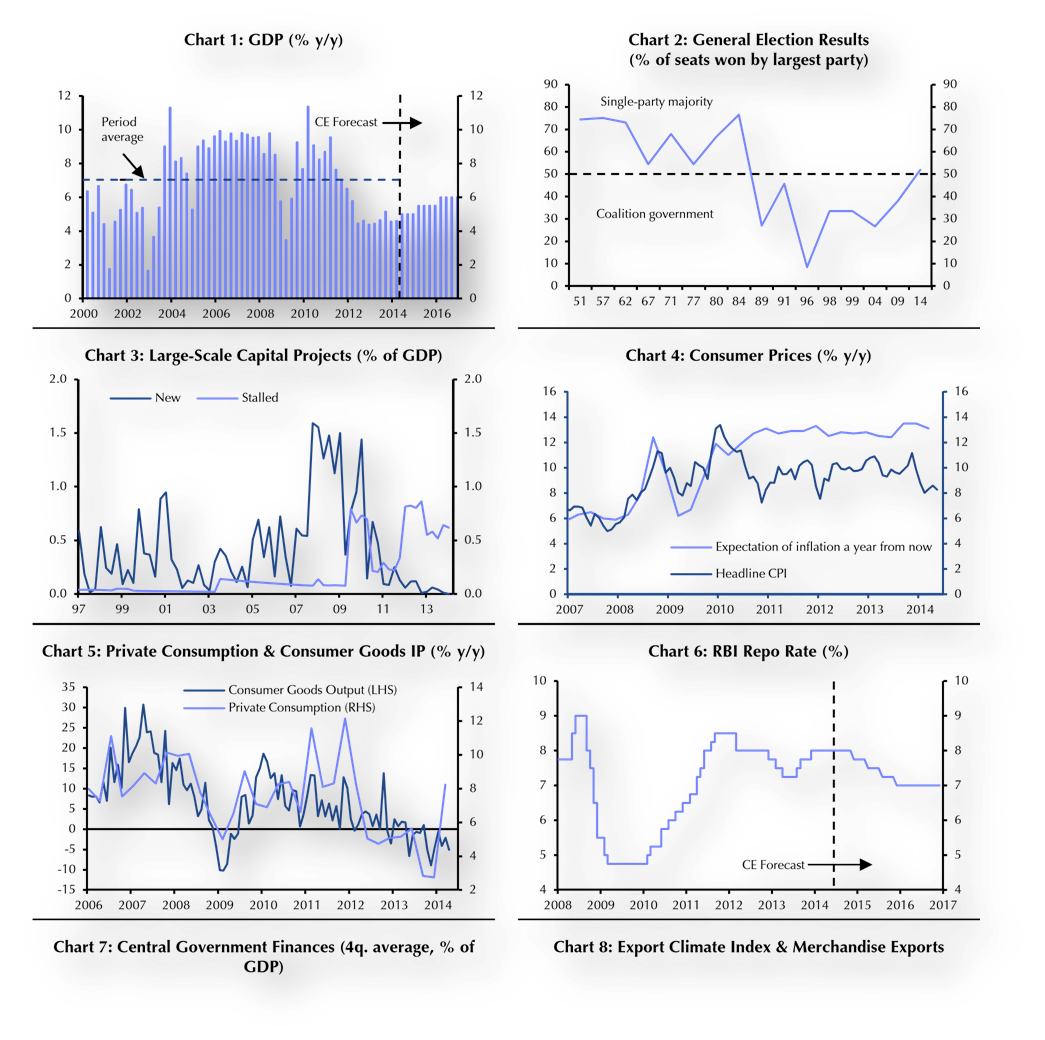 Access to the full article is restricted to Swiss Global Economics clients only.
Recently Added
Indonesia: How robust is the fiscal position?
China: Assessing and containing Inflationary pressures.
India: High Inflation and deceleration in growth are driving policy.
Asia Inflation: Adjustment and Risk Scenarios.